Owasco Watershed Lake Association
"Speak on behalf of the lake for she cannot speak for herself." 
The members of the Owasco Watershed Lake Association have continued to meet during this time of isolation due to the threat of the Covid 19 virus, gathering virtually from our homes. Plans for summer projects to reduce sediment and nutrient flow into the lake are in the works, as well as plans for public outreach and education about what we can all do to preserve and protect Owasco Lake. Please join us.
Owasco Lake is essential to our community character and our economic future. The Owasco Watershed Lake Association, as the voice of the lake, recognizes this and has joined together to draw attention to the value and importance of Owasco Lake.
OWLA commits itself to facilitating the strategies and activities that are designed to restore our watershed and improve water quality for both drinking and full recreational use of Owasco Lake and its watershed.
YOU CAN BE PART OF THE SOLUTION BY JOINING OWLA TODAY!!
The Sediment Reduction Task Force
Scientists estimate that more than 20% of the sediment and nutrients reaching the lake came from eroding roadside ditches. This can be easily fixed by hydroseeding exposed soil and using rock on steep ditch surfaces. OWLA and partners have created a The Sediment Reduction Task Force to reduce soil and nutrient erosion into the lake.
The Be Watershed Aware Campaign
Owasco Lake is the collection point for all of the water used in the 208 square mile watershed.
Do you know that Owasco Lake provides drinking water for more than 44,000 people in our community? The lake offers year-round recreation, attracts tourists from far and wide, and continues to be a crown jewel of central New York! In turn, because Owasco Lake's health is in jeopardy, all of us need to assist in its restoration, maintenance and preservation.
The Be Watershed Aware Campaign is a critical component in the long-term strategy to minimize the occurrence and severity of HABs in Owasco Lake. It is based on creating an informed population of landowners, businesses, and recreational users of the Lake and the surrounding Watershed.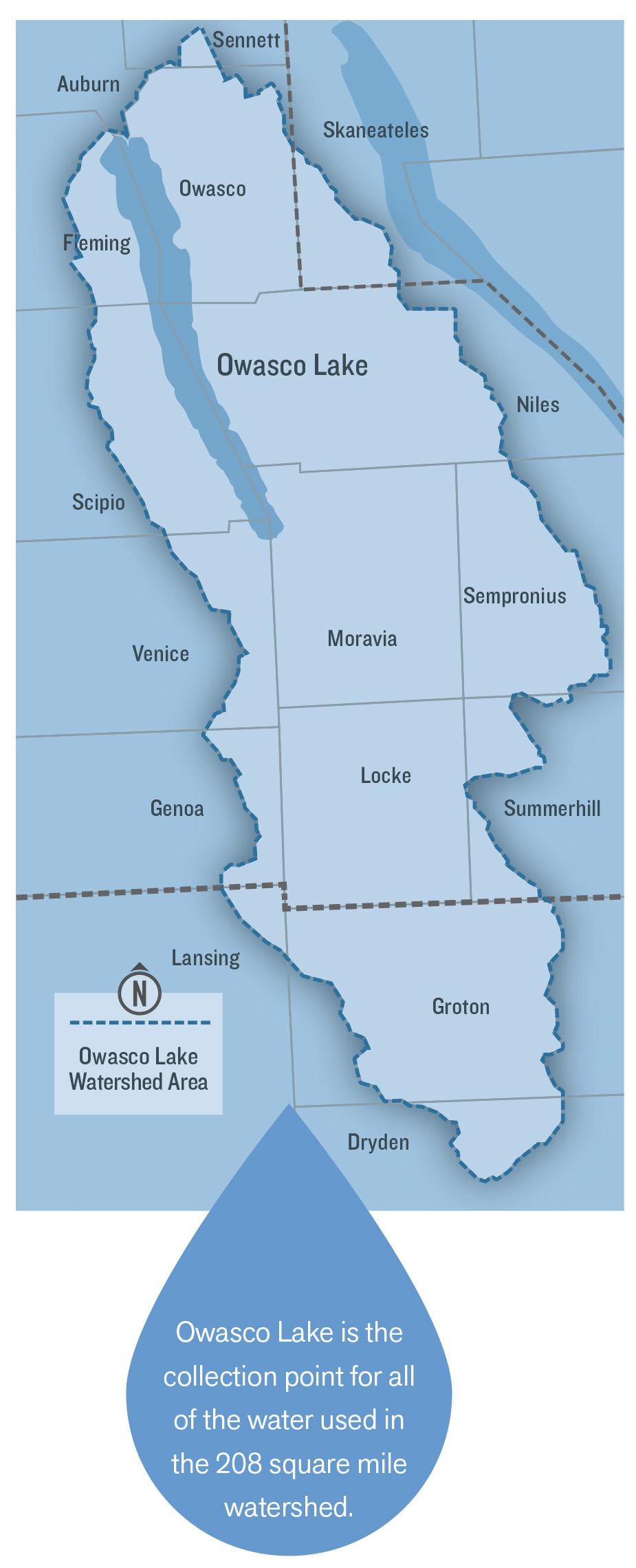 HABs Reporting in Owasco Lake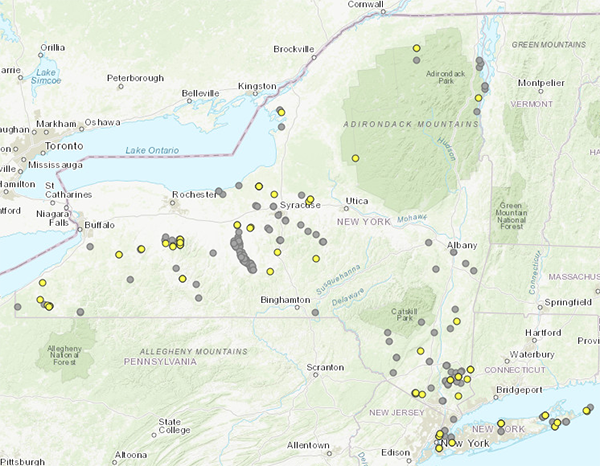 The OWLA HABs Program Volunteers monitor their assigned shoreline zones once a week from July  through early October.
Learn More about HAB reporting:
Learn More
NEWS
Scroll through for current OWLA and area news:
Bob Brower Scientific Symposium in "Plain English"
"THIS CAN'T BE THE NEW NORMAL"
What's happening to our lakes?
On Saturday, March 7, at the Auburn Public Theater, the Owasco Watershed Lake Association hosted the annual Bob Brower Scientific Symposium delivered in "plain English."
Events Calendar
Check Out The Calendar For Area Events
News
OWLA presents important news and information from our area!
February 3 @ 7:00 pm
-
8:30 pm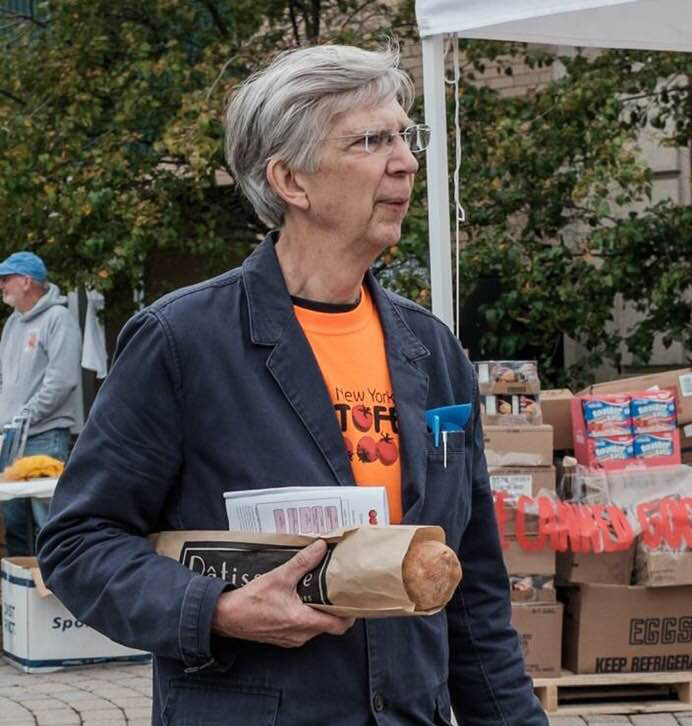 Robert N. Brower
Memorial Honorarium
In 2018 we lost our friend and advocate for the lake and the environment, Bob Brower. OWLA has established an Honorarium in Bob's name to help fund projects that were dear to him.
Please consider contributing to OWLA to honor Bob's memory.
All donations are tax deductible. 
What can you do to HELP?
Protecting Owasco Lake is essential to the maintenance of our community character and the improvement of our economic future. We encourage everyone to help the Owasco Watershed Lake Association personally and/or financially. By this commitment you will help keep Owasco Lake clean and safe.