Owasco Lake is one of the Finger Lakes, a group of long, narrow, lakes in an area called the Finger Lakes region in Central New York, 30 miles from Syracuse, 66 miles from Rochester and 3 miles South of Auburn. Water in the lake flows north from the Owasco Inlet near Moravia through the Owasco River in Auburn, and on to the Seneca River to the North.
Owasco Lake is 11.1 miles long, with a maximum width of 1.3 miles. Owasco's maximum depth is 177 feet and its surface elevation is 712 feet above sea level, controlled by a dam on the lake's outlet. The lake has a volume of 212 billion US gallons, and refreshes itself about once every 4 years.
The 208 square mile Owasco Lake watershed comprises three counties, fifteen towns, and two villages. The watershed has a rich history of agriculture.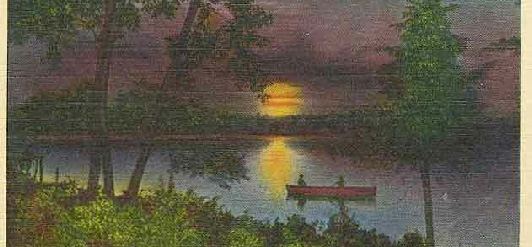 Owasco Lake's name may have been derived from the Iroquois word dwas-co or was-co, meaning bridge on the water,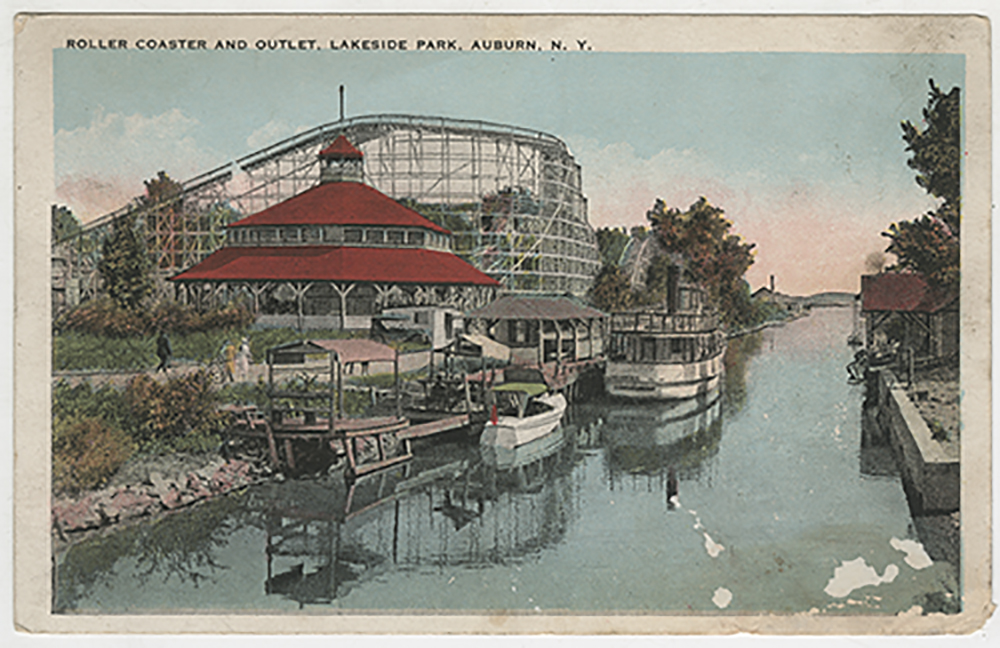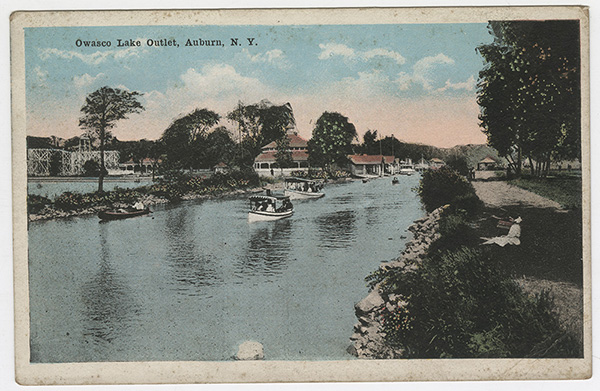 In the nineteenth century, Owasco Lake was a popular vacation spot for the well-to-do. A casino located just north of Cascade hosted guests traveling by rail along the western length of the lake. Vestiges of the railway remain in the swampy waters, but the casino burned down in the early years of the twentieth century.
Vacationers also traveled by steamboat, stopping at hotels at Springside, Ensenore, Cascade, Koenig's Point and other points along the shore.
Emerson Park was home to a hotel, a carousel, a roller coaster and a hugely popular dance pavilion.
Owasco Lake is Vitally Important to Our Community
Drinking Water

Owasco Lake provides drinking water to over 40,000 residents in Auburn, Owasco and other communities in the area.
Recreation and Tourism

Owasco Lake is an excellent recreation spot. Because it is smaller and shallower than many other Finger Lakes, its waters warm up much more quickly, so swimming, water-skiing, and boating are popular.
At the lake's northern end is Emerson Park, a county park featuring a beach and boat launch.
The lake's northeastern corner is home to the private Owasco Yacht Club, founded in 1889.
Fishing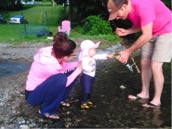 Fish species present in the lake include lake trout, brown trout, rainbow trout, landlocked salmon, smallmouth bass, northern pike, yellow perch, bluegill, pumpkinseed sunfish, rock bass, black bullhead, pickerel, and walleye. There is access via a county owned hard surface boat launch in the park on the north shore, a commercial marina on the south shore, and a county canoe launch and public fishing dock on the Owasco Inlet.
What can you do to HELP?
Protecting Owasco Lake is essential to the maintenance of our community character and the improvement of our economic future. We encourage everyone to help the Owasco Watershed Lake Association personally and/or financially. By this commitment you will help keep Owasco Lake clean and safe.