IT'S TIME WE ALL BECOME 'WATERSHED AWARE'.
Make no mistake, what we do in the 'shed
ends up in the Lake. 
The Be Watershed Aware Campaign is a critical component in the long-term strategy to minimize the occurrence and severity of HABs in Owasco Lake. It is based on creating an informed population of landowners, businesses, and recreational users of the Lake and the surrounding Watershed.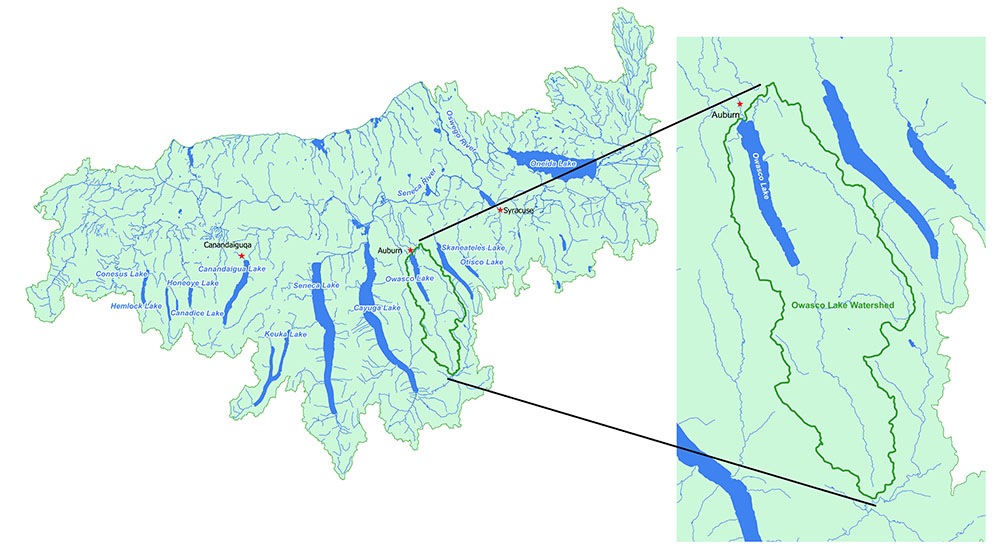 The Owasco Lake Watershed covers 208 Square Miles within the Oswego River/Finger Lakes Watershed.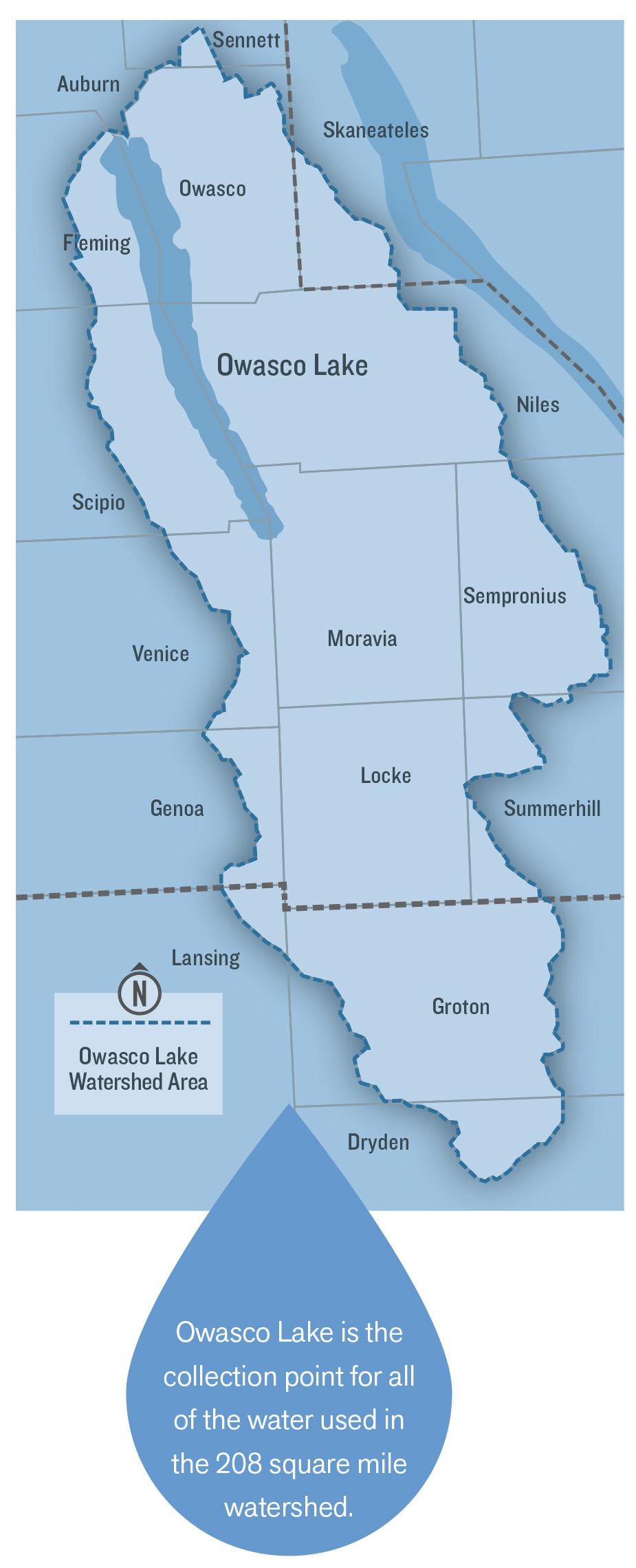 The program will follow 2 main themes:
1) "It's not just the water it's the 'Shed."
2) "Make no mistake; what we do in the 'Shed, ends up in the Lake"
The key elements of the program are:
To ensure that people know what a Watershed is

To understand how it works

To understand why it matters to the quality of the water throughout the Watershed and the Lake as it relates to Harmful Algal Blooms (HABs)

To understand how man-made activities influence and impact the Watershed

To understand how to minimize any activity negatively influencing the Watershed and to understand the benefits

To understand what is required to fix them and where to go for help
Owasco Lake has the largest ratio of Lake size to Watershed of any the Finger Lakes!
Although Owasco Lake is only 11 square miles in size it drains a 208 square mile Watershed. A Watershed this size includes numerous diverse users; each with its own unique set of needs, wants, desires and concerns for how they utilize the Watershed and the Lake. This campaign hopes to clearly address these needs, wants, desires and concerns and strives to include ALL users in this collaborative effort.
The diverse set of users include:
Homeowners within the Watershed

Lakefront owners and dwellers

Farmers and agriculture

Recreational users

Local businesses

Local, state and national government agencies

Those who drink water from Owasco Lake

Those who have private wells within the Watershed
The campaign will include a customized set of materials for each of these user types. The materials will be designed to help each group 'see themselves' within the big picture and help them understand SPECIFICALLY the key role they play.
It will also clearly communicate that each of the user types are 'not alone' and that others are working on their issues as well. Clearly communicating a watershed-wide, collaborative approach will be critical.
What can you do to HELP?
Protecting Owasco Lake is essential to the maintenance of our community character and the improvement of our economic future. We encourage everyone to help the Owasco Watershed Lake Association personally and/or financially. By this commitment you will help keep Owasco Lake clean and safe.