MAKE A DIFFERENCE DONATE TO OWLA TODAY
The 2019 Initiatives
Owasco Lake provides drinking water to over 44,000 citizens. In 2019 we focused on 2 major initiatives to help improve the lake: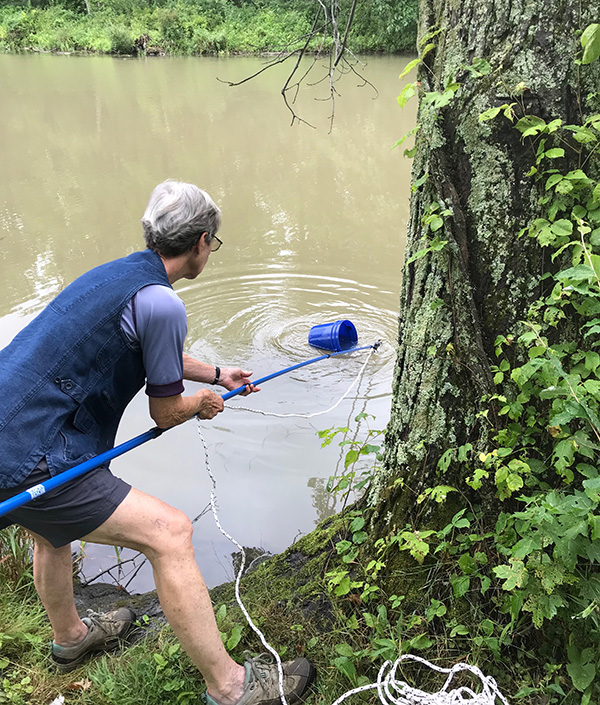 First:
The 2019 Stream and Tributary Sampling Program that began in April and ended in June.
OWLA is now coordinating with the Watershed Inspector, the Cayuga County Soil and Water Conservation District (SWCD), and the NYS DEC. It is expected that those three agencies will soon meet with the property owners of the problem sites to determine next steps.
Second:
The Ditch Remediation Program:.
OWLA initiated a partnership with the SWCD, the County and local highway departments and the Watershed Inspector. The objective of this partnership is to "fix" as many as possible of the roadside ditches that have exposed soil in them. Scientists tell us that more than twenty percent of the sediment (and the Phosphorus and Nitrogen nutrients in that sediment) reaching the lake originates in the ditches themselves during heavy rain events.
The corrections are simple: hydroseed and where sides or ditch bottoms are steep, line with rock.
DONATE TODAY
There is much work yet to be done!
Making a donation today helps the watershed
now and tomorrow!
What can you do to HELP?
Protecting Owasco Lake is essential to the maintenance of our community character and the improvement of our economic future. We encourage everyone to help the Owasco Watershed Lake Association personally and/or financially. By this commitment you will help keep Owasco Lake clean and safe.