We are the voice for Owasco Lake and the Watershed, and will actively engage in an ongoing process for coordinating, documenting, and tracking all of the strategies and activities that are designed to restore our watershed and improve water quality for both drinking and full recreational use of Owasco Lake and its watershed.
Monitoring water quality in the lake and surrounding streams and assisting partners with mitigation projects

Actively seeking financial support to fund critical programs and projects

Providing outreach to the community so people know that their everyday actions can help protect the lake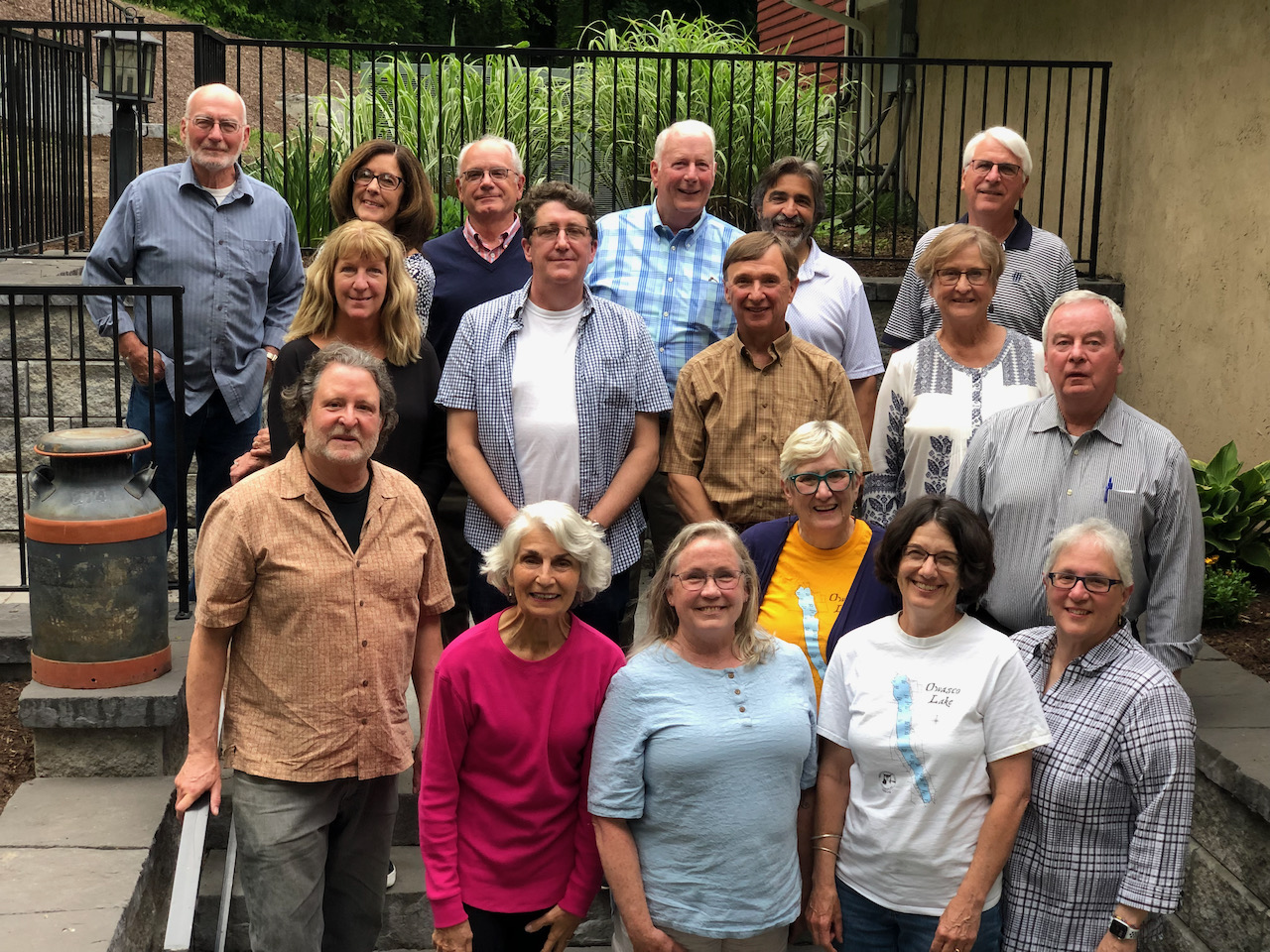 The Owasco Lake Watershed Association Board of Directors for 2021-2022: In the top, from left, Ken Post, Meg Vanek, Peter Rogers, Jim Beckwith, Sam Giacona and Ken Kudla; in the third row, Eileen Barry, Dave Carr, Carl Weber and Linda Vitale; in the second row, Kim Mills, Nancy Hart and Dana Hall; and in the first row, Gilda Brower, Ann Robson, Julie Lockhart and Sue Gatto. Missing are Chrystina Brooks, Gary Finch and Rick Nelson. 
OWLA Executive Officers and Board Members as of June 2, 2021
Current 2020 – 2022 OWLA Executive Officers' Term
President  -Dana Hall
President Elect  -Ann Robson
Treasurer  -Sue Gatto
Recording Secretary  -Eileen Barry 
Board of Directors by 3-year term
2019 – 2022
-Jim Beckwith   –Sam Giacona   –Kim Mills  -Crystina Brooks   -Dana Hall   –Linda Vitale   –David Carr   –Nancy Hart
2020 – 2023
-Eileen Barry    –Ken Kudla    –Peter Rogers    –Gilda Brower   -Rick Nelson   –Meg Vanek
2021 – 2024
-Sue Gatto   –Julie Lockhart    –Ann Robson    -Gary Finch    –Ken Post     –Carl Weber
What can you do to HELP?
Protecting Owasco Lake is essential to the maintenance of our community character and the improvement of our economic future. We encourage everyone to help the Owasco Watershed Lake Association personally and/or financially. By this commitment you will help keep Owasco Lake clean and safe.