Citizen Science
Ways You Can Help
The Owasco Watershed Lake Association counts on its members and volunteers to preserve and protect Owasco Lake and its watershed.
We are always looking for help on a variety of projects. Here are just a few of the Owasco Lake initiatives currently being support by OWLA volunteers:
HABs Monitoring Program
HABs. An acronym for "Harmful Algal Blooms".  Anyone who keeps up with the news recognizes the term. HABs are becoming an all-too-familiar, and unwelcome, feature in fresh and salt water systems around the world   Our own Owasco Lake has been hard-hit by HABs in the past few years. They can threaten the safety of our drinking water and our aquatic recreation, as well as the survival of other life that depends upon healthy aquatic ecosystems.
OWLA has been active in HABs research every year since the Department of Environmental Conservation began a 2015 pilot shoreline surveillance program on Owasco Lake. In 2018, OWLA will continue providing volunteers, but also manage the program. Due to our sampling, we know that the increasing blooms in our lake are sometimes highly toxic. We don't know why. Something is seriously wrong! It's vital for our lake, and for the community that depends on it, to learn everything we can.
The program's primary aim is to educate the public about the location and timing of blooms.
Data collected from sampling will be added to a DEC database and disseminated to various agencies.
This year's monitoring season is July 9 – October 16.
The Owasco Lake Watershed Management Council (OLWMC) will oversee this program and insure it.
OWLA will provide volunteers and conduct the program.
Tuesday is HAB Day. 23 Zone patrols in the a.m., delivery of samples to Upstate Freshwater Institute lab in the p.m.
OWLA will work with the OLWMC to establish a public reporting system for additional suspicious bloom sightings.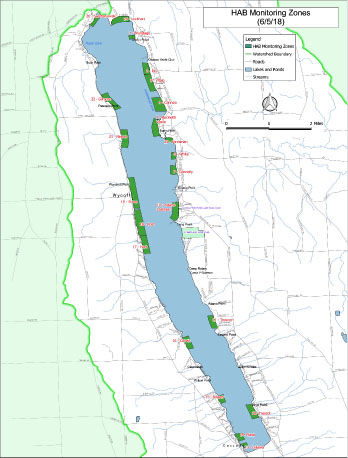 Tributary Monitoring Program
Ever heard of a canary in a coal mine? This old-time early warning system, for bad gases building up in a mine shaft, has its equivalent in water ecosystems. The small animals that live on the rocky or muddy bottom of fresh-water streams, and are large enough to see with the naked eye, are called macroinvertebrates. Sampling macroinvertebrates by identifying them and counting them can show us how healthy their stream home is.
OWLA plans to conduct a macroinvertebrate sampling program in 2018. This program will support Cayuga County's 9 Elements Plan for Owasco Lake and its watershed. We hope to include youth from the area to get our whole community involved in learning about and caring for our lake and the water that flows into it!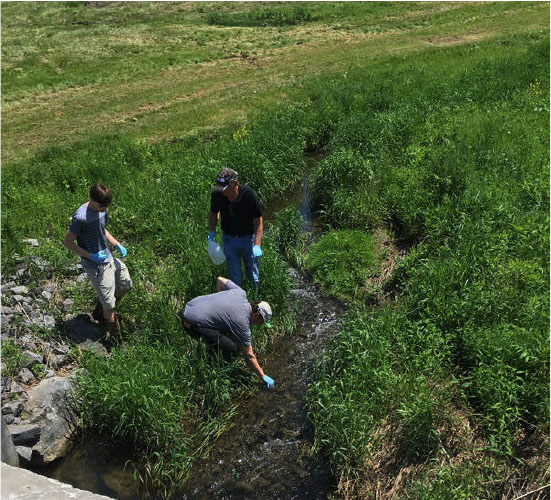 CSLAP Program
The Citizens Statewide Lake Assessment Program (CSLAP) is a volunteer lake monitoring and education program that is managed by DEC and New York State Federation of Lake Associations (NYSFOLA). Trained CSLAP volunteers collect lake data following approved methods. The data are added to the statewide lake database to help detect changes in water quality over time and are used to report water quality information to federal, state, and local government and to document lake conditions for present or future management.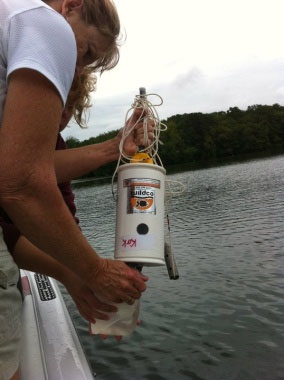 Other Ways To Volunteer
OWLA is a volunteer based organization- there are MANY ways to help- in the field or behind the lines:.
Corporate Campaign Committee
Lake Day and March to Lake Day Committee
Strategy and Messaging Committee
Citizen Science Committee
What can you do to HELP?
Protecting Owasco Lake is essential to the maintenance of our community character and the improvement of our economic future. We encourage everyone to help the Owasco Watershed Lake Association personally and/or financially. By this commitment you will help keep Owasco Lake clean and safe.